@The_Smoking_GNU watched the pilot of HIGH MAINTENANCE. Was pretty good. But my favorites were FLEABAG and ONE MISSISSIPPI. (And ATLANTA)
(that needs a locker room)
btw. men in the NFL are outraged my this "locker room talk" excuse and like to point out that this guy didn't play a sport.
@The_Smoking_GNU mine was very fluffy. You did it wrong somehow. I thought it was great.
tomscocca Nobel Prize for Chemistry goes to Keith Richards

othertimes Scheißtechnik pic.twitter.com/2jULbWd08K
@kosmar manchmal die Ragefaces
@dasnuf mein Kaisers macht zwar schon um 7 Uhr auf, aber das ist mir eine halbe Stunde zu spät.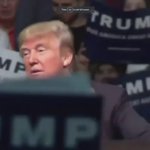 adamcald11 "In the good ol' days…"

If this doesn't send chills down your spine I don't know what will… pic.twitter.com/9QoBGFJ15X
TheSopranoQuote Tony: "Uncle June, how was Boca?"

Junior: "Wonderful. I don't go down enough."

Carmela: "That's not what I heard."
PHP ist so eine bekloppte Programmiersprache…