@abspann ah. Die Details habe ich später nicht verfolgt.
I guess that's what happens when TV execs want their show "gritty" and "noir-ish". #JessicaJones
Can I just say how disappointing it is to make alcoholism into a weak punchline? #JessicaJones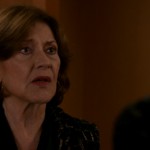 Emily Gilmore on THE GOOD WIFE. pic.twitter.com/OiVhfW4rcW
+++ EIL +++ Bald ist Sommer. Sonnencreme nicht vergessen. +++ EIL +++
+++ EIL +++ Bei Glätte passieren Unfälle und wenn es regnet wird's nass. +++ EIL +++
Noch immer emotionale Nachbeben von AMY.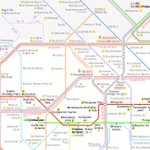 BVG_Ubahn U1 und U2 verkehren ab heute wieder wie vor den Bauarbeiten am Gleisdreieck. Die U12 ist somit eingestellt. #BVG pic.twitter.com/v80Su2n9T3
AMY - If a documentary makes you cry twice, it's doing something right.
magnetbox Actually, it's pronounced "jithub"…