@peternoster hab ich letztens auch mal wieder gesehen nachdem ich das Buch gelesen habe. Irgendwie weniger gut als beim ersten Mal.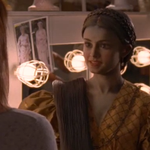 That is a hell of a make-up-job. pic.twitter.com/f4XcE6rZ8Z
@freedika kein Stress. Du hast ja nichts konkretes verraten
@freedika HALLO?!? CARY? GOOD WIFE? GROSSE ROLLE?!?

SPOILER!!!
@freedika ach ja. Jackson. Ich bin so schlecht mit Namen. Schall und Rauch.
Genau. "The Festival of living Art".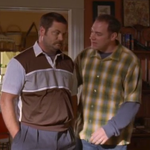 @freedika S04E07. Der Bruder von Lucas. pic.twitter.com/qtGWCI16rI
Oh. Nick Offerman on GILMORE GIRLS.
@YohnFerrari yes. E02 was better but I had all that already in the very good S01 of UP ALL NIGHT.
I really like what YOU'RE THE WORST is doing this season. Very refreshing.