Rorys graduation speech at the end of S03 left me a sobbing mess. #GilmoreGirls
@Demon10 absolut. Schaue gerade mit Freude GILMORE GIRLS.
@3jH wenn man dem Genre was abgewinnen kann, dann schon.
@3jH ich bis vor zwei Wochen auch nicht. Heute habe ich 60 folgen intus.
@3jH noch immer ganz entzückt die GILMORE GIRLS.
@derTorstn UNREAL ist quasi hinter den Kulissen von dem Bachelor. Krass lustig.
@Revolvermann I was not a TV or movie kid. I don't care about most things everyone my age grew up with.
@derTorstn nicht dein ernst. Hast du UNREAL gesehen? das könnte was für dein "leichte Kost"-Segment sein. Nur halt in gut.
@Revolvermann I have absolutely no feelings towards anything involving muppets.
@derTorstn das was ich hörte, reicht um es da mit einzuschließen.
And there are still people rather watching a WALKING DEAD spin off or the n-th cop show with a twist than THE AFFAIR or THE GOOD WIFE.
Can I just say that this season of fall TV is absolutely terrible?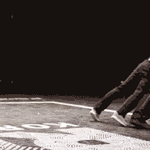 reubenbond Most JS/Python/Ruby apps… pic.twitter.com/hkDkjdxpFH