Is it possible to run Windows on a FreeNAS Server somehow? Perhaps in a jail? With a VM?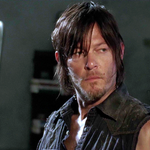 davefranklin The Walking Dead has cornered the market in ludicrous, post apocalyptic salon hairstyles pic.twitter.com/NpJWd5YpBr
@dasnuf aber wahrscheinlich nicht in Deutschland.
@dasnuf Er ist ja quasi der Erfinder und der macht das sehr gut. Gibt sehr viele Beispiele und Übungen. Der gibt auch Seminare.
Braucht jemand 30% Rabatt bei Timberland vom 22.10.-26.10.?
Sagt bescheid.
@dasnuf ich kann auf jeden Fall die beiden Bücher von Mike Rohde empfehlen. Das zweite ist ein Arbeitsbuch.
@davefranklin S02 is pretty bad but the story between Landry Clarke - serial killer - and Tyra made it worth watching regardless.
The bad thing about Twitter: even posters get discussed.
The good thing about Twitter: nobody cares about it after 5 minutes.
ESPN 30 FOR 30: TROJAN WAR - Very good.