Also really well written and directed by Roger Sterling. #GodsPocket
GODS POCKET - A nice slice of life film in a well realized neighborhood full of drunks and thugs. Weird, funny, strongly acted. Liked it.
@The_Smoking_GNU wird ein Geschenk. Soll also schon so viel Kisten. Kann auch Bourbon sein.
Schon Lagavulin 16, oder?
Bester Scotch um €50 ruhig auf der torfiten Seite.

Go!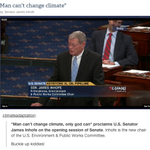 adamclarkestes LOL we're fucked. pic.twitter.com/TICbDKnFyu
@peternoster geht schon um wireless, oder? bei LAN ist es fast egal. die machen eigentlich alle mindestens 1Gbit.
@peternoster so wie ich das sehe brauchst du einen, der 802.11 n kann. b geht bis 11 Mbit, n nur bis 54 Mbit/s. n macht bis 150.
@peternoster aber die Hardware ist noch von denen? Dann würde ich sie anschreiben, oder auf der Herstellerseite schauen.
@peternoster bekommst du nicht nen neuen dazu? Wird es Kabel oder DSL?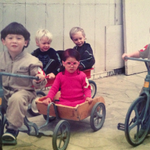 minakimes an all-female Ghostbusters cast is awesome. it means girls no longer have to dress up as the secretary (like I did) pic.twitter.com/kerxI83jKe
Why would people link to a link-blog-post instead of the meant destination-page.
DONNIE DARKO holds up as a very engaging Mystery inside a John Hughes movie
The DC gives it more room to breathe while adding few annoyances