@LenaLeuchtturm war minimal besser als der erste, aber überspringbar. Ziemlich langweilig.
GIRLS got very meta this week.
It just took me a full week to recognize that character from GIRLS as Nicky from OITNB.
Thought it was Claire Fisher. i.imgur.com/JQNc5Uq.png
So go read the book, skip the movie. It is worth it. #Wild
But Hornby did a good job adapting the book to the big screen and condensing it. 2h are just not enough time to tell such a story. #Wild
I can't see how one could get much out of the movie. The book is really great though. #Wild
WILD - Classic book-adaptation where you need to read the book to fill in the blanks. Characters stay flat. Witherspoon is terribly miscast.
@Dalaimoc ja. Fand ich auch. Vor allem das in-Place ersetzen und Typo und Farbe anpassen.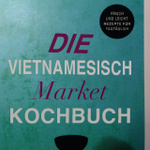 Kennt ihr eigentlich schon den Kameramodus in Google Translate? pic.twitter.com/jFXzsqegsR