It is a bit of a problem that I don't remember what happened last season on RECTIFY. I don't have a clue now what's going on.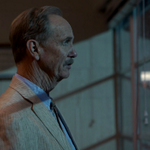 The boss of the secret service on RECTIFY. pic.twitter.com/FuR7xCihEI
I'm now half way through S02 of FNL. There is a lot to hate yet a lot to love in this.
I like having John from Cincinnati on Friday Night Lights S02.
@supergarv ich fand den sehr gut. Ich glaube 7/10.
Hach. Ich liebe meinen Sportplatz vor der Tür. So viel los hier.
@Blubser don't fear the reaper, man.
@3jH und in dieses nur deinen neuen Rechner reingelassen?
@3jH hmm. Und nun ist es zu langsam und ständige Verbindungsabbrüche?Hast du deinen Router mal resettet und ein ganz neues wLAN konfiguriert
@3jH und der neue in nem anderen WLAN? So Uni-Netz, oder so?
@The_Smoking_GNU are you fucking serious right now? I was sure we already had this talk when IN THE LOOP came out.
@3jH @Dalaimoc wie ist es denn mit nem anderen Endgerät? Alter Computer oder Telefon? Da mal speedtest drauf laufen lassen?
Hmm. My RaspberryPi is able do get download speeds up to 3.5megs/sek. Thats new. And good.