@dasnuf ah. war sogar deshalb? schön :)
@dasnuf den habe ich dir sogar vor anderthalb Jahren mal empfohlen. Mein Lieblingsfilm 2011. #PerfectSense
Tony is such a fucking asshole sometimes.
Flipping through an issue of WIRED for the first time. 70% Ads. At least. This will also probably be my last time. Terrible.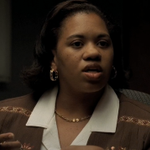 Dr. Bailey on THE SOPRANOS. pic.twitter.com/c23j48ORtI
ELEANOR & PARK. Dat book. What a page-turner.
@philipp hach. Endlich mal einer, der Moone Boy kennt.
@ankegroener @yellowled hobeln, Olivenöl und salz drauf. So ähnlich wie beim Kohlrabi auch. Oder Radieschen.
@peternoster ja, Häschen. Nur am Wochenende auch in der Nacht.
Joe Bonamassa - Live from the Royal Albert Hall.

I know I'm old but what a fantastic album.