@3jH weil stöckchen doof, oder antworten doof?
DON JON: A pretty interesting basic idea rather boring implemented. It says nothing new, is totally by the numbers and pretty bad. #otr
BilgeEbiri Can we call ARGO, WOLF OF WALL STREET, and ZERO DARK THIRTY the Kyle Chandler Federal Desk Job Trilogy?
Ich bin Jacks explodierender Schädel.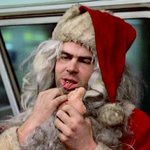 davefranklin I'll just leave this here for anyone that needs a new twitter avatar over Christmas pic.twitter.com/GbcTBG6YUT
@iheartpluto nach den ersten beiden Staffeln wird es thematisch düsterer. Wie weit bist du?
@3jH auch. Vor allem von allem zu viel.
@freedika ich habe schon 4x nachgenommen. :)
Ich sehe die Kopfschmerzkeule schon morgen früh auf mich warten.