@macdrifter oh god. I sure hope not. I just made the switch away from TM. Took me quite some time.
@macdrifter I mean I've used it for the last couple of weeks. Not that it is going to not work in a few.
(Perhaps my english failed me)
SCANDAL S02: ✓
If you like tons of shit constantly hitting various fans, this show is just for you.
SCANDAL: The show that epitomizes cliffhangers and appointment-watching. So. Much. Fun.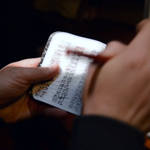 For a former A.U.S.A. David Rosen is rather stupid. #Scandal pic.twitter.com/jj652nz7tR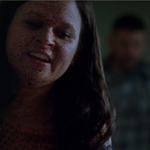 They finally found a thing for her to do on SCANDAL. About time. pic.twitter.com/hph9q7Fs5H
@NockCo Oh. Great. Thx for the response. You'll get another order then :)
The two things that are really grading on SCANDAL is the "will they, won't they" and Olivia Popes constant expression of a puppy being shot.
Und mein gefühlt erster freier Sonntag im letzten halben Jahr.
Es gibt Bagel und Kuchen. Viel Kuchen.
@joch_n genau :) Bei mir hat es 4 oder 5 Folgen gedauert, bis ich wusste, dass ich schnell alles schauen muss.
@joch_n genau. Geht um post-Kathrina New Orleans. Hat es bei dir schon "Click" gemacht? Also bei The Wire?
This constant over-acting on SCANDAL is an infinite well of joy.
SCANDAL is so much dirty fun. Catching up on S02 did not disappoint. The best guilty pleasure in years. (If there are such things.)