@3jH Prima. Ich danke dir.
@3jH eher Mesa als Defne?
Ich brauche nochmal einen Tipp. Wo kann man denn gut arabisch oder allgemein orientalisch essen? Kein Imbiss, sondern ein Restaurant.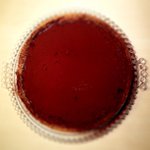 Lauwarme Schokoladentarte. pic.twitter.com/Br7l9v0J7V
@3jH Ja. flott und zurückhaltend. Ich werde ja gerne in Ruhe gelassen, solange sie aufmerksam sind. Und das waren sie.
@3jH Es gab den gegrillten Schweinebauch von der kantonesischen Karte und gebackene Ente.
@3jH aches, sorry. Das Aroma. Das Lon Men war voll und das Weib war da auch schonmal.
Das Essen war echt gut.
@3jH hier auch noch. Kartoffelsuppe. Keine Bange ;)
@The_Smoking_GNU we made it a tad smaller. And be on the sour side for the compote.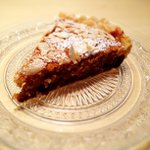 British bakewell tarte. pic.twitter.com/iU99cHpkdp